April 6, 2020 – Quarterly Upgrade to Version 20.1 myUF Marketplace
April 6, 2020 – Quarterly Upgrade to Version 20.1 myUF Marketplace
On Monday, April 6, 2020, myUF Marketplace will be updated to quarterly upgrade version 20.1 to improve the market experience for the UF Community. Please review the new information below to learn about the new features in this upgrade.
For this upgrade, the menu will have a new friendlier look and feel. The flyouts will look a little different but take you to the same place as before.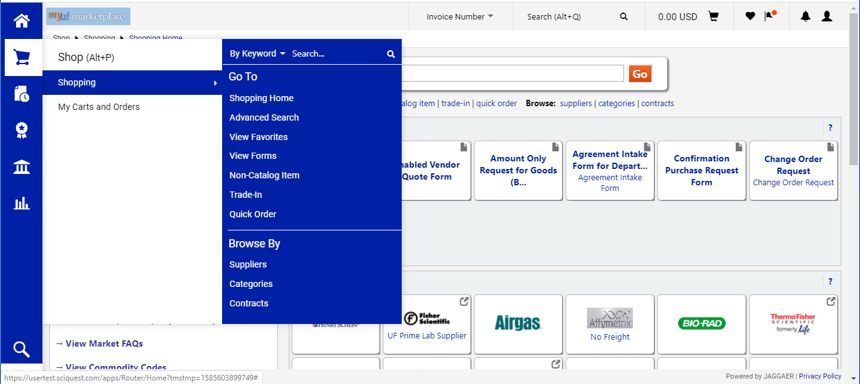 1. To make the left hand menu show icon labels, click on the arrow at the bottom to expand.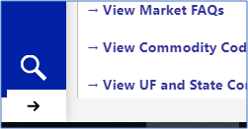 2. Click on any of the icons to see the menu flyouts.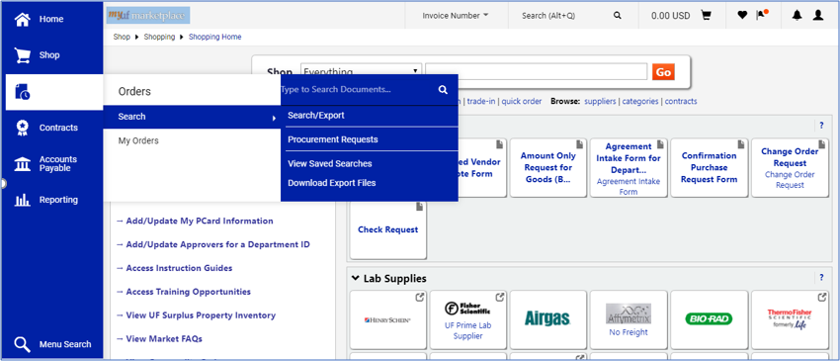 3. If you cannot find an item, use the Menu Search at the bottom to enter  a word, and the auto-search will match it up to possibilities. Click to select.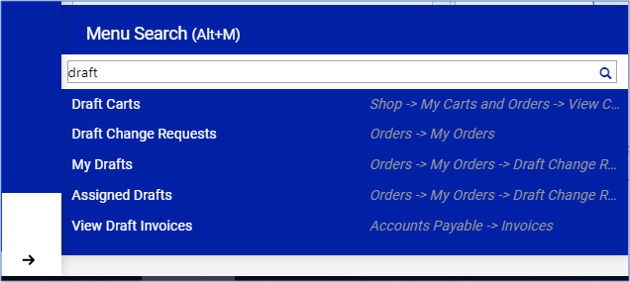 4. You may click on the search bar at the top to open a list of selections to narrow down your search. Enter the invoice, purchase order, contract or document number needed, and click the magnifying glass to search.


5. Click on the silhouette icon on the far right to find your user profile. The other icons include Notifications, Bookmarks, and Action Items.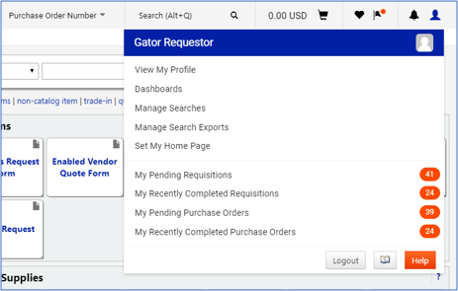 This upgrade also includes the new scheduling a Due Date for recurring invoices. Please to the myUF Marketplace toolkit to see the updated instruction guide on Recurring Invoices.
For more information on myUF Marketplace, please email myufmarketplace@ufl.edu.
April 1, 2020