Procurement Tip of the Month – Recent Account Code Changes
Recent Account Code Changes:
There has been a recent change in Account Codes for rentals and leases.
Please see the UFACC released on July 3, 2019:
https://lists.ufl.edu/cgi-bin/wa?A2=ind1907&L=UFACC-L&P=1742
Contact General Accounting and Financial Reporting at gahelp@ad.ufl.edu with any questions.
Available Procurement Training:
Procurement 101 (UF_PRO305_ILT) – Learn more about Procurement policies, regulations and statutes. The next available class is on 10/3, 8:30AM-12:00PM, in Elmore Hall.
Introduction to Purchasing in myUF Market (UF_PST073_OLT) – Learn how to shop, assign or complete requisitions and manage your profile in myUF Market. This is an online class and can be taken at any time. This course is recommended for shoppers and approvers and is required for requestors.
Save the Date!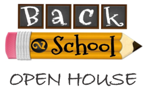 Elmore Hall's Second Annual Back to School Open House will be held Friday, September 13, 2019 from 1:30PM – 4:30PM. Come meet the experts on myAssets, myUF Market, Travel, myUF Payment Solutions, PeopleSoft Financials, Vendor File, POs and Vouchers.