Nov. 9, 2020 Quarterly Upgrade to Version 20.3 myUF Marketplace
Nov. 9, 2020 Quarterly Upgrade to Version 20.3 myUF Marketplace
On Monday, November 9, 2020, myUF Marketplace will be updated to quarterly upgrade version 20.3 to improve the marketplace experience for the UF Community. Please review the new information below to learn about the new features in this upgrade.
For this upgrade, the Search feature will now include Change Requests and All Orders with filters at the top for easier access, without having to scroll down. All Orders includes invoices but you may search separately for Invoices as well from the same menu.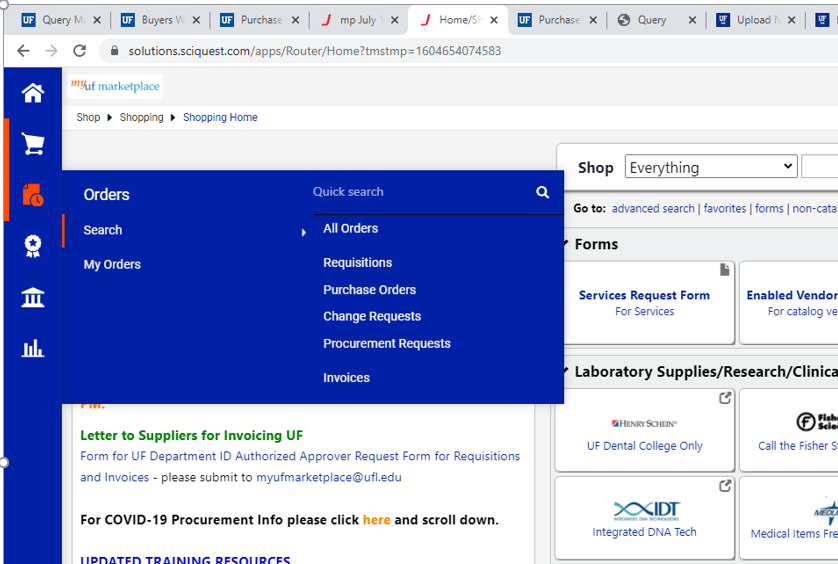 Please click on any of these short unnarrated videos to quickly view how the searches work:
Click below to view how to save, export and schedule Searches:
Please refer to these instruction guides for further assistance:
For more information on myUF Marketplace, please email myUFMarketplace@ufl.edu or call 352 392-1335.
November 6, 2020