Pepsi Pouring Rights and Mister Paper Delivery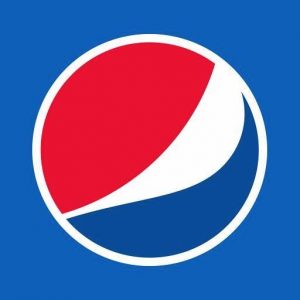 Pepsi has the exclusive pouring rights contract for UF. This means that only Pepsi products (including Aquafina bottled water and Gatorade) may be served on campus at events as wide ranging as a faculty meeting, dean's luncheon, staff retreat or a special event.
UF Procurement has partnered with Pepsi and Mister Paper to provide an easier ordering process for Pepsi products.  Search for Pepsi, Mountain Dew, Sierra Mist, Dr. Pepper, Mug Root Beer, Gatorade, or Aquafina, in the Search field at the top of the myuf Market Home page by entering the keywords "pepsi delivery" to view a full list. The list includes diet and caffeine free.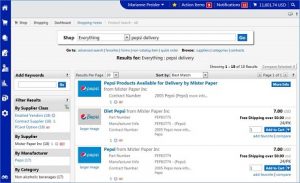 Add cases of the beverage like any other item to a cart and submit the cart to be a requisition when finished. Orders will route to Mister Paper for fulfillment and delivery. There is no fee for Mister Paper or Pepsi to deliver your order to your office or event. Pepsi products can be ordered at the same time as regular office products from the Office Depot punchout, but only Office Depot products will count towards the $50 or over free shipping/delivery.
Keep in mind some Pepsi pricing specials in local area stores that are less and are used by the stores as loss leaders to get people in their stores. Although these sales are enticing, we are obligated to purchase our beverages directly from Mister Paper of the Pepsi Warehouse as noted below. Pepsi generously contributes significant financial support to the University in the form of sponsorships, promotions and scholarship dollars, so support of our Pepsi business partner is greatly appreciated.
Personal use is not available on this contract.
For larger orders of 10 or more cases, please contact Kevin with the local Pepsi Warehouse between 9:00 a.m. – 5:00 p.m. at (352) 327-1458
and please have your account number available. If you do not have an account number, Kevin can facilitate setting this up.
If you have questions please contact procurement@ufl.edu at (352) 392-1335