Apple Computers and Peripherals
Apple Computers and Peripherals
Vendor address
Apple, Inc.
12545 Riata Vista Circle
M/S 198-3HE
Austin TX 78727
Rachel Ross
Account Executive
Field Account Manger
Apple Education
Apple, Inc.
407.808.3002
For Institutional purchases please follow instructions below:
Log into myUF Marketplace and click on the Apple logo to use the Apple punchout (supported browsers are below)
Create a "proposal" in the new punchout in myUF Marketplace
During checkout, the "proposal" is converted to a Cart which will then be returned to myUF Marketplace, and follow the normal requisition process
Retrieve quotes through the punchout and add to cart by clicking "Send Quote"
Returns should be reported within 30 days of the date of purchase.
Note: Purchase orders will be sent electronically, direct to Apple. UF Business Services Division will no longer be the point of contact for or involved in Apple purchases.
For product information or quotes on higher volumes please contact:
Questions?
Contact UF Procurement
Supported Browsers – please clear cache and cookies. Edge also works with Apple.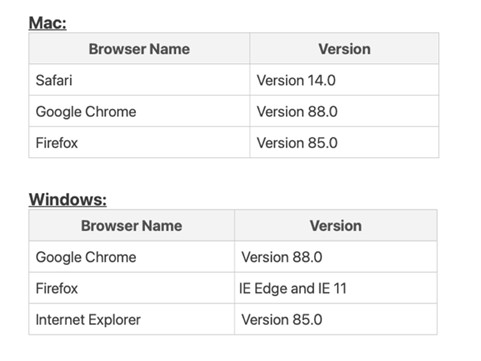 Updated March 8, 2023