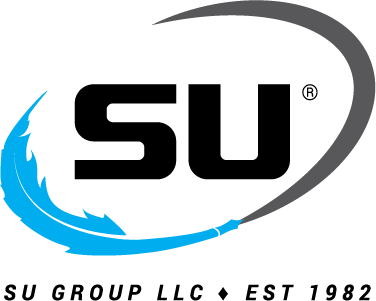 Contract #EI00298
06/01/2023 – 05/31/2028
Contact the on-site rep to request a quote or arrange a presentation for your area or department and learn how you could be saving money on equipment repairs.
Primary Contact
Elaine Wilson
Business Manager
800-558-9910 ext 2123
ewilson@su-group.com
Secondary Contacts
Shelley Tilghman
Business Manager
800-558-9910 ext 2056
stilghman@su-group.com
Tim Peterson
Senior Vice President/Director of Sales
800-558-9910  extension 2722
tpeterson@su-group.com
About this contract
The University has entered into an agreement with Specialty Underwriters, LLC to provide equipment maintenance management to all university locations. You will pay a fixed amount as provided in the quote and then Specialty Underwriters will pay the vendor's invoices, except for exclusions, such as toner or laser tubes. Major benefits of the program are:
Yearly fixed costs for repairs of 17-35% on average against original equipment maintenance (OEM) quotations for maintenance.
Program management by exclusive account representatives committed to the success of UF equipment maintenance goals and skilled at repair sourcing
Department selection of service provider and ability to retain current vendor in addition to access to SU's extensive provider network.
Preventative maintenance (PM) schedules are tracked on-line and periodic reminders sent to the departments.
The contract period runs from July 1 to June 30, concurrent with our Fiscal Year.
Additional Service Coverage's to include consumables replaced at the time of PM/repair, software related repairs and repairs related to no corrective maintenance.
Convenient renewal:  All departments will receive renewal quotes from Specialty Underwriters 60 days prior to expiration of current agreement term.  The renewal quote will include all pertinent equipment information, costs and coverages for the next year.  Please review the information for accuracy, and make any changes that are required.  Once you have reviewed and made changes please sign the renewal quote and submit requisition to purchasing for PO through myUF Marketplace. If you have any questions or have not received a renewal please contact the following individual:  Specialty Underwriter's campus contact is Elaine Wilson, ewilson@su-group.com– 800-558-9910 extension 2123.  Alternately you may contact Procurement Services at procurement@ufl.eduor 392-1331.
UF Inspector General Guidelines for Equipment
Maintenance Departments should carefully analyze all information and select among the following 3 equipment maintenance alternatives:
Assumed risk (self-insure) – where no contractual agreements are entered into and the department assumes the risk for repair or replacement of equipment.
Regular maintenance agreements – where department contracts for specific number of preventative maintenance visits and repairs plus parts where needed with various service providers.
University Managed Maintenance program – where department pays University a fixed amount to cover repair and maintenance with a service provider of their choice.
When considering these alternatives, consider the past experience of premium cost to maintenance and repair pay outs. Also consider the value, age, and condition of the equipment as well as the frequency of use and critically of the equipment to the department.
Frequently Asked Questions
Do we need to wait on Procurement Services to sign agreements between our departments and Specialty Underwriters for participation in the program?
No. Part of the value of the contract is equipment maintenance from Specialty Underwriters Group is already approved.
When should we get a quote from Specialty Underwriters Group?
When ongoing maintenance (1) is $5,000 or more, (2) requires a separate agreement and purchase requisition, and (3) was not included in the original purchase of equipment. When submitting the Original Equipment Manufacturer (OEM) agreement, please provide either a competing quote from Specialty Underwriters Group or their declining to quote.
Some equipment in my department has software that is essential to its functionality. Can Specialty Underwriters Group quote on equipment that has a software component?
The best way to determine if the program is advantageous for a specific piece of equipment is to contact the SU representatives listed on this page. In some cases, software can be unbundled or is not proprietary and the equipment can be covered.
Are there types of equipment not covered by this agreement?
Yes. This agreement does not cover vehicles, chiller maintenance, elevators, or other specialty maintenance that UF has existing agreements for.
Does this agreement cover office equipment?
If the copier or printer was purchased on our current UF contract, maintenance was already included. Otherwise, over $5,000 in annual maintenance agreement costs from an OEM or alternative vendor should prompt a call to SU Group. Smaller equipment should be evaluated for appropriateness of this type of coverage.
What if I'm not sure who can service my equipment or have any other questions about the service process?
Specialty Underwriter Group representatives will be glad to answer questions about their coverage and program process. Feel free to contact the account representatives.
Questions/Assistance
For guidance selecting the best method for your situation, contact Procurement at 352-392-1331procurement@ufl.edu.
or
last revised 8/22/23