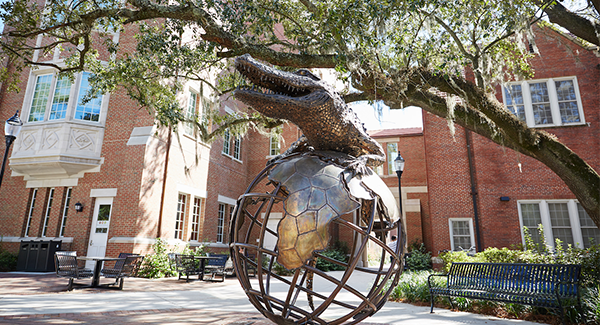 ---
Audio-Visual Equipment
Beverage
Catering/Food
The University of Florida's on-campus dining partner is Chartwells/Florida Fresh Dining/Palm & Pine Catering.
For catering services at buildings which do not house a Chartwells kitchen, see Business Services Division list of UF Approved Caterers
Campus Moves
Computer
Please see the UF IT Policy for all software purchases of $20,000 or more, or Computer Hardware, Networking, Telecom & Video Conferencing Equipment purchases of any amount.
Hardware & Peripherals
Network Infrastructure
(LAN/WAN Infrastructure Equipment and Firewalls, VPNs, Components)
Software/Software as a Service
Copiers and Printers
Construction/Maintenance, Repair, and Operations
Contractors
This list is for information only—departments must contact Physical Plant, Planning, Design and Construction, or the appropriate facility office for any maintenance, repair, alteration, or renovation. For all other construction bids, please visit the UF Planning, Design and Construction web site. This is the official University of Florida Procurement Bid Information page; any information obtained elsewhere cannot be guaranteed.
| | |
| --- | --- |
| Name | Contract # |
| Job Order Contracting – General Contractors | ITB20KO-107 |
| Job Order Contracting – Mechanical Contractors | ITB20KO-108 |
| Job Order Contracting – Electrical Contractors | ITB20KO-109 |
| Job Order Contracting – Plumbing Contractors | ITB20KO-110 |
| Annual Contract for Painting Services | ITB18CS-124 |
Equipment Maintenance
Maintenance, Repair, and Operations
Furniture
Lab Equipment, Supplies, and Services
Gases
Lab Supplies, Safety Items, and Chemicals
Microscopes
Medical & Biohazardous Waste Removal
Veterinary Supplies
Shipping
Office Supplies
Printing
Services
Vehicles, Automotive, and Marine
A "*" next to a supplier's name indicates a supplier catalog is available for electronic ordering through myUF Marketplace.
Other Helpful Links
Revised 4/10/23