How to Purchase From Home Depot
How to Purchase From Home Depot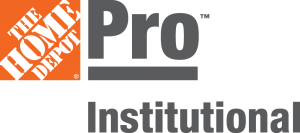 CONTACT INFORMATION:
Bucky Flye
Account Executive
Cell: 904-616-7352
Bucky_Flye@homedepot.com
ORDERING INSTRUCTIONS
The following instructions were provided by your local Home Depot Pro rep, Bucky Flye. Bucky is a valuable resource for you to utilize to ensure the departments receive the correct product and pricing.
Step 1: Determine exactly what you would like to buy, including complete description, color, quantity, and part numbers. Please note: There are two sites that you can utilize to do this.
First Option: Home Depot Pro which ships from our warehouse in Jacksonville or directly from the manufacturer. Most items will deliver next day with free freight unless otherwise specified on the item page and quote. You receive up front discount pricing utilizing this option.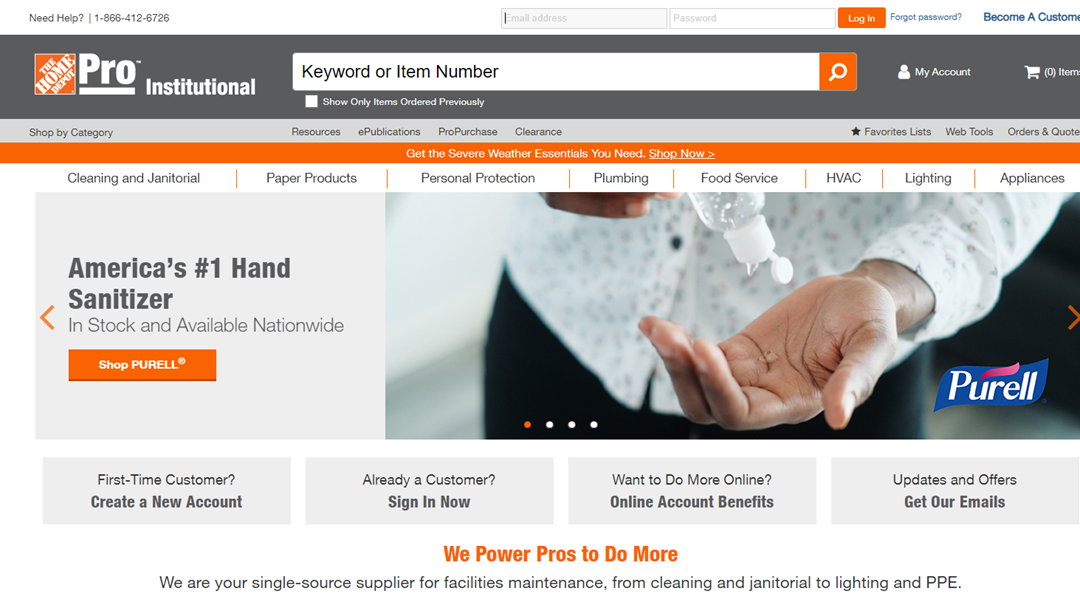 If you would like login access to be able to see UF pricing and item availability, please contact Bucky.
Second Option: Home Depot Retail With this option, you will need to select your store when looking for inventory. Store #1854 (NW 13th St.) or #0270 (NW 4th Blvd) are the two local Gainesville stores. You can pick up items or have items delivered to you with this option.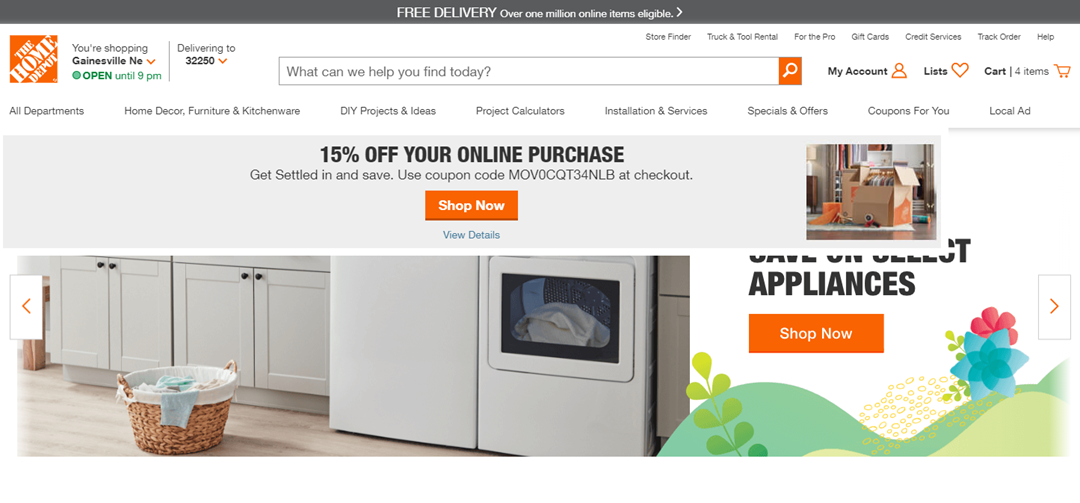 Step 2: Email your selections to Bucky to receive a written quote. Bucky_Flye@homedepot.com. Quotes take from 24-48 hours to process.
Step 3: Once you have received your quote back from Bucky, submit the quote to your fiscal staff so that a requisition can be created in myUF Marketplace.
Step 4: Procurement submits a PO to Bucky who places the order for you and contacts you concerning pickup or delivery. Once the PO is received, the process takes 24 hours. Once pick up or delivery time is determined, Home Depot will email it to you.
DELIVERY
Orders placed via Home Depot Pro will have next day delivery unless otherwise noted on quote.
Orders placed via Home Depot Retail for pick up are usually 2 days. Delivery will vary on the item.
Special order products will have an increased delivery time. Estimated lead time will be communicated in written quote.
STORE PICK-UP
Available if the local store has the product in stock. Local store option:
Store # 1854: 5150 NW 13th St Gainesville FL 32609
Store #0270: 7107 NW 4th Blvd Gainesville FL 32607
METHOD OF PAYMENT:
Purchase Orders- UF has an account set up to process PO's received. PO's should be sent directly to Rick Born.
If you have any further questions, please reach out directly to Bucky.