July 20, 2020 – Quarterly Upgrade to Version 20.2 myUF Marketplace
July 20, 2020 – Quarterly Upgrade to Version 20.2 myUF Marketplace
On Monday, July 20, 2020, myUF Marketplace will be updated to quarterly upgrade version 20.2 to improve the marketplace experience for the UF Community. Please review the new information below to learn about the new features in this upgrade.
For this upgrade, emails sent from the system to Financial Approvers for requisitions and Level 2 Approvers for invoices to let them know there are requisitions or invoices pending for approval will now contain additional detailed information.
New Pending Approval Emails for Requisitions will now include:
Chartfields Codes and Descriptions
Summary Details such as Business Purpose
Shipping Address

New Pending Approval Emails for Invoices will now include:
ChartFields Codes and Descriptions
Other Possible Approvers
List of Internal Attachments
Attachments for Suppliers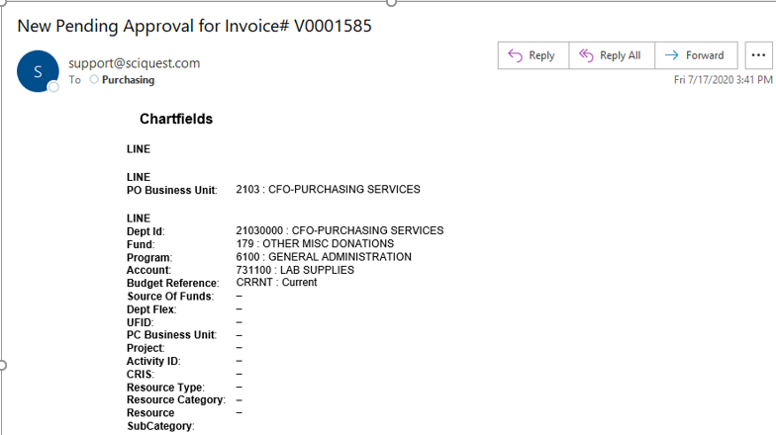 To receive emails, go to your user profile, click on Notification Preferences, then Accounts Payable for invoices or Shopping, Carts and Requisitions, and click on Edit Section. For Invoice Pending Workflow Approval, change it to Override then select "Email" from the dropdown to receive emails.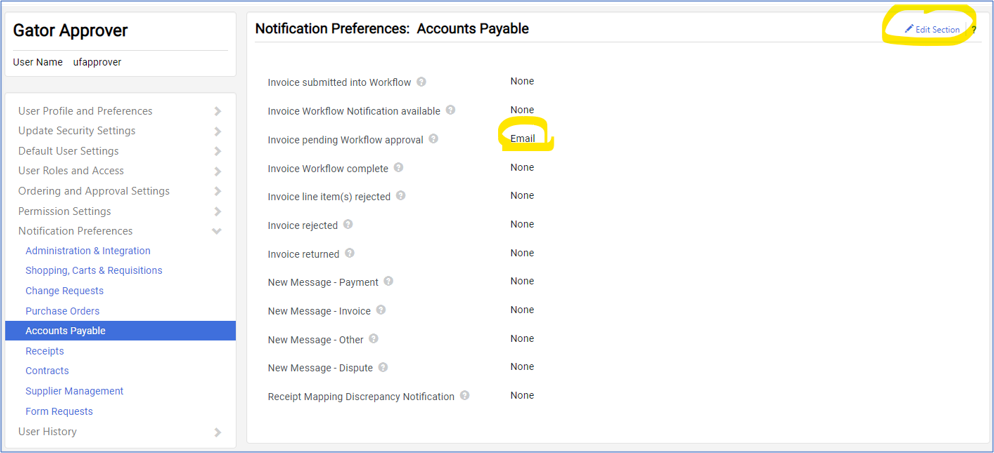 Please refer to these references for further assistance:
For more information on myUF Marketplace, please email myUFMarketplace@ufl.edu or call 352 392-1335.
July 17, 2020